A More Social Kitchen (U-Shaped Kitchen with Island)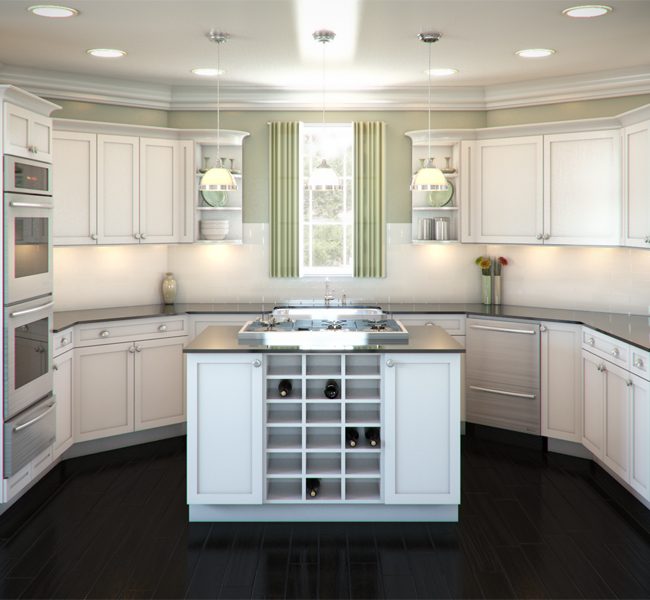 Adding an island to a U-shaped layout increases the kitchen's functionality as well as its interactivity. Whether the island is used for a work surface, seating, the sink or the cooktop (as shown), the cook can now get work done while facing out of the kitchen, allowing for conversations and the ability to keep an eye on family activities. In fact, adding an island also makes it much easier for a second cook to help with meal preparation and cleanup.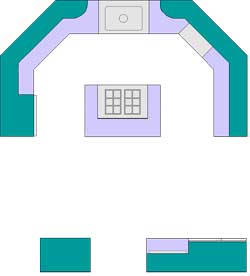 If you have the space to add an island to your U-shaped kitchen, there's a good chance you also have the room to let the kitchen extend a bit beyond the "U." If you have a wall opposite the main area of the kitchen, you could use it for pantry storage, a built-in desk, a bar, or a "kids' zone" where children can use the microwave and store their snacks.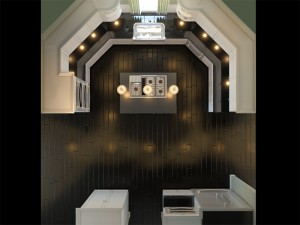 What's not to like about this layout? Some people still prefer a more open floor plan that allows for even more people to mingle and work in the kitchen. Others may find it annoying to carry plates and food around the leg of the U rather than having a straight shot to the dining room or the back yard.