Sensa Granite by Cosentino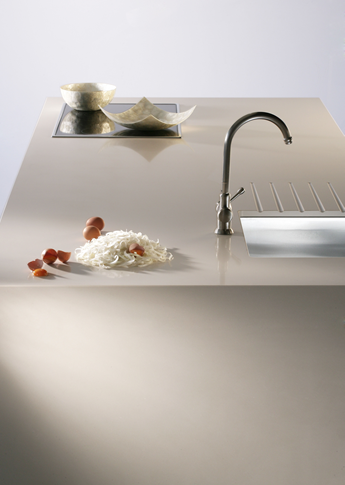 SenSa by Cosentino® features the SenGuard treatment and is easy-care natural granite with an exclusive 15-year stain warranty. SenGuard technology protects SenSa granite from staining while allowing the stone to breathe and retain its natural color. SenGuard eliminates the need to seal SenSa granite countertops.
Countertops components
SenSa adds beauty, function and elegance to any kitchen. Each slab of SenSa granite is one-of-a-kind, grade-A granite.
– Requires no special cleaners
– Withstands temperatures of up to 572° F
– Repels liquids and is UV resistant
– Is low maintenance and easy to clean.
SenGuard vs. Other Common Granite Sealers
Rather than simply sealing the granite surface, SenGuard creates a consistent, protective shield by anchoring to the surface of the stone.
The SenGuard difference:
– Enters the stone's lattice, creating a chemical bond
– Allows the pores of the stone to breath
– Requires no resealing
http://www.granitdesign.com/